ON-SITE BOOKING
Best prices guaranteed
More availabilities
Complimentary breakfast
Cancellation guarantee
ON-SITE BOOKING
Best prices guaranteed
More availabilities
Complimentary breakfast
Cancellation guarantee
CONTEMPORARY RIAD IN MARRAKECH
TO BE YIN OR TO BE YANG, SUCH IS THE QUESTION?
Deep inside the heart of the Medina of Marrakesh, in the ancient quarter of "Diour Saboune", preserved from the roaring of modern life, Cocoon is a sanctuary of calm; a home away from home where you will experience the true meaning of the word "cocooning" and will be naturally inclined to relaxation and peace. With its contemporary architecture, dubbed with a subtle mixing of fine arts and antique treasures, Cocoon is a unique place, devoted to the harmony of the body and the spirit. The lighting, the sound ambience, the materials, the textures, the traditions, everything, down to the last detail, has been created as if to mark the boundaries of a journey beyond the usual.
Cocoon welcomes children from the age of 12.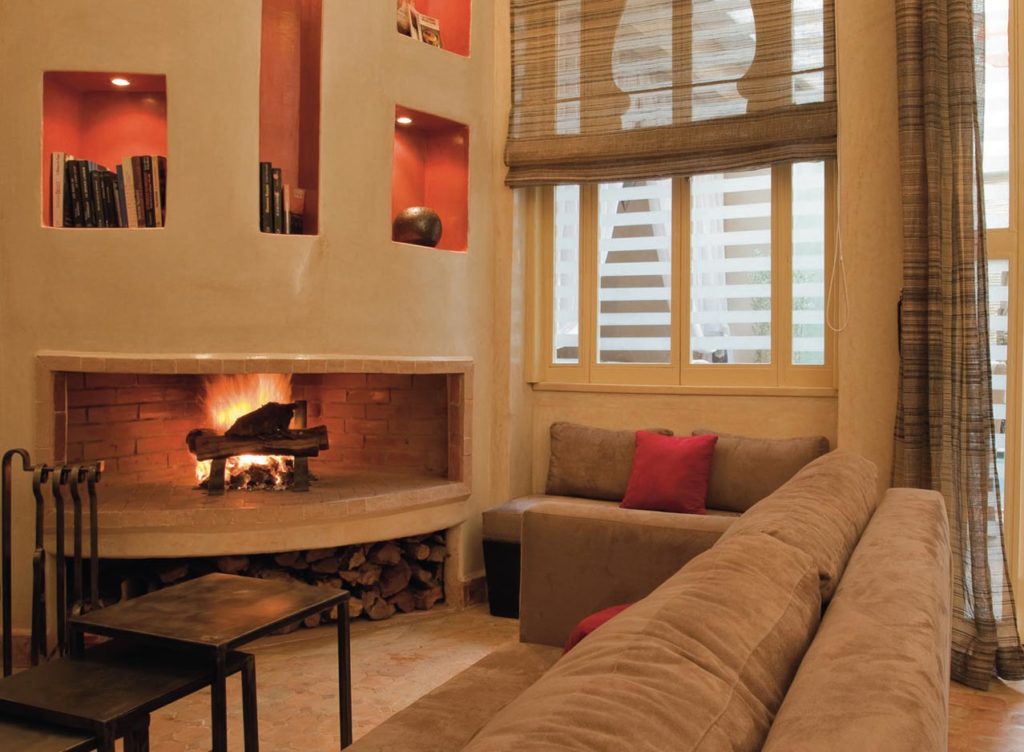 A few years ago, I wished to realize a dream: to combine my two passions, the search for harmony both spiritual and physical and my unconditional love for music… A city seemed to me to be able to combine these two expectations because of its history, its climate its architecture, its atmosphere, in a word its personality: Marrakech. I needed a place. That place is Cocoon!
About us
With its five bedrooms, each one with its own personality, Cocoon is, first and foremost, a heaven of peace: terraces with a spectacular view, beautiful bathrooms designed in traditional Tadlakt coating and Zellige tiles, living room with a large fireplace, and a plunge pool. Relax... Cocoon opens its door for you!
Riad Cocoon features 5 rooms, all different. Each one has its own decoration, its own universe, its own fragrance and a custom-designed playlist for a sublimated charm. Each room has its own personality, it's up to you to choose yours!
Because we are what we eat, I pay great attention to the food I offer at Cocoon, while allowing my guests to discover Moroccan gastronomy. Our talented cook, Khadija, will see, on order, that you taste the best of her country's Cuisine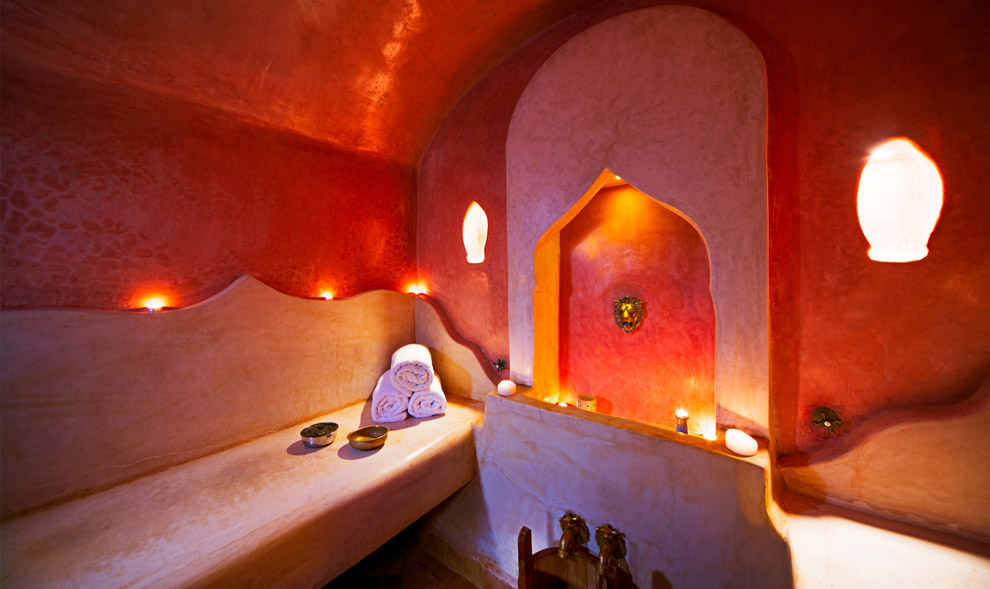 Since my meeting in Bali with yogini Linda Madani, I have cultivated a certain philosophy of existence.
Her approach to well-being, strongly inspired by oriental wisdom, considers the individual as a whole. At Cocoon, the experiences I offer are designed to help people evolve physically, mentally, emotionally and spiritually. Moreover, I am a follower of Chinese energetic medicine, but that's another story!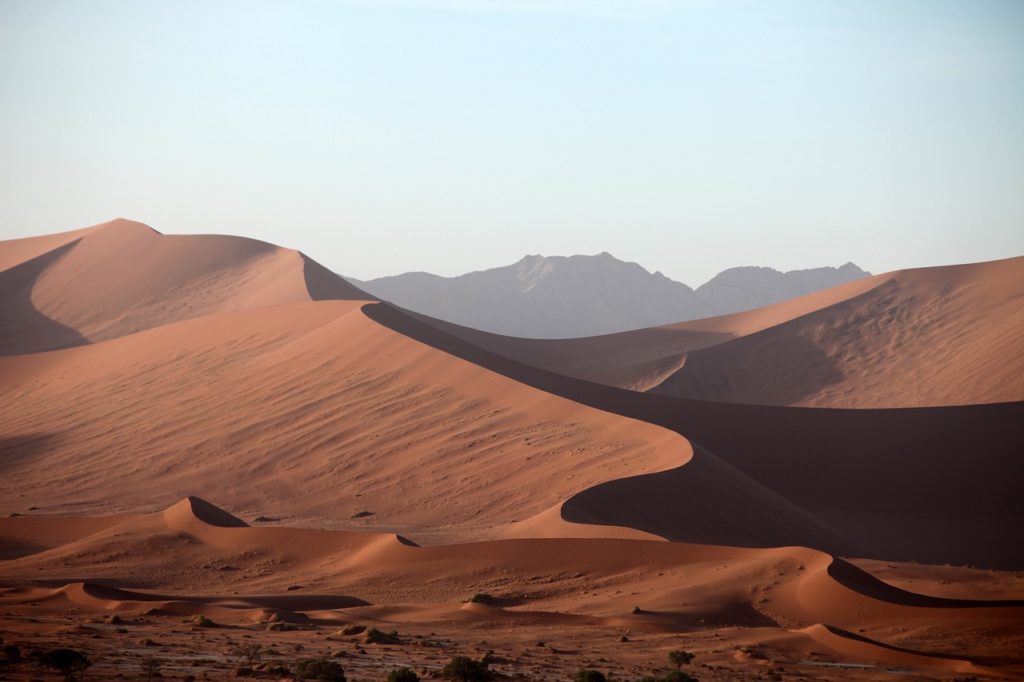 The years spent in the Red City have allowed me to explore its surroundings and to share my expertise with my guests.  So, whether you want to visit the city, take a trip to Essaouira, go skiing at the Oukaïmeden, see the Palmeraie, discover the tranquility of an olive grove, do a wild shopping session, take a cooking class in a Berber village, discover the three valleys in 4X4, spend a day or even a night in the desert, discover the Kasbahs, drive a Buggy, fly in a hot-air balloon, I will always be there to advise you and organize your escapades.
"Our dearest wish is to make you have a delicious stay. "
Peace and calm
A gorgeous Riad, with a warm team, and wonderful owner Corrine who helped us to plan a magical trip to remember! The location is in the medina and closely located to all top points of interest and historical sights. The room we stayed in was the Nirvana, big bathroom and private roof terrace!
Just Fabulous
We stayed at Riad Cocoon as a group fo 4 ladies and from the moment we set foot out of the taxi, Corinne, Abdul and Dries made sure that our stay was wonderful.The Riad is comfortable and chic and the rooms are beautifully decorated. We were made welcome from the outset and Corinne and her staff made sure that we had the best advice for getting around Marrakech, showing us the rates to pay for taxis, where to change money, great places to eat and importantly how to navigate the Medina and Souks. Thanks Corinne and staff - you made our stay wonderful
Bellamomma (Dublin, Ireland25)
Great Place to Stay.
Riad Cocoon is a great place to stay,the owner Corinne is a very nice lady and she will help you with whatever you need.The breakfast was lovely,we also had dinner on New Year's Eve which was fantastic, cook is amazing, nice room, good shower.Also i had a hammam and massage very good.Beautiful log fire was lit in the morning and also in the evening.Very clean and a safe place to stay.Also Corinne arranged us a transfer back to the Airport. I have travelled around the world many times and i can honestly say that the staff at this Riad are the best people i have met.Thank you, for making our stay special. See you again.
Mark & Alison (Staffordshire)
Amazing Visit
We were lucky enough to book with Riad Cocoon during our recent visit in Marrakech. We cannot recommend staying there enough. The property is located very centrally and is spotlessly clean and maintained. The most important however is the willingness of the staff to make your stay as pleasant as possible. Anything from tips to your safety, to organizing tours, to dinner reservations, they will go above and beyond to make your stay memorable. Thank you very much for everything :)"
Fantastic stay !
Weekend trip with a friend, it's a fabulous riad in near the medina, highly recommend staying here.The communication leading up to our stay with the Riad was fabulous. Corinne helped book certain restaurants and things to do that we expressed interest inand gave fantastic recommendations…
laurel978 (Dublin, Ireland)
50th Birthday Girls Trip
Wonderful house staff that quickly became family. Everyone was so attentiveand everything was taken care of ahead of time regardless of what we asked. Our Riad owner suggested phenomenal ideas and encouraged us to get out of our comfort zones and explore Morocco to the fullest."
andreabroyard (Plano, Texas)
An absolutely beautiful experience
This was our first visit to Marrakech and Riad Cocoon was highly recommended by a close friend. It was a truly wonderful experience. Close to the hustle and bustle of the souks and sites but an oasis of calm and tranquility. Corinne's perfect welcome and orientation immediately made us feel at home. Our 17 year old son thought the whole place was 'cool' - high praise indeed. The rooms were impeccable. Our private terrace gave awesome views of the Medina. Dinner and breakfasts on our terrace were so special. We will be recommending this perfect place to all our friends.
Bellatha (Thorpeness, United Kingdom)
Amazing !
We have been in Marrakech in June and we have chosen Riad Cocoon for our stay.They offer you a transfer from and to the airport and we suggest to choose this way because it's easier and not expensive.As soon as we arrived at Riad Cocoon, they've offered us the typical Mint tea and in the meantime, they've explained us how to use the best App to walk inside the Medina.The Staff and Corinne have been really nice and available. The room was clean and with all the comforts. Breakfast on the rooftop is very good with products homemade. (On request they also offer gluten free food). We suggest Riad Cocoon, of course!!!
Riccardo Manza (Brescia, Italy)
Awesome!
Stayed here with a friend. There was a thousand and one night atmosphere! Incredibly welcoming, delicious food, good breakfast on the roof terrace, good rooms with excellent facilities. Incredibly helpful staff, eg food was also put on the table last minute, taxi was called with agreed price, restaurant reservations were made, and always with care for us and our safety. We have received many tips that have made our stay in Marrakech a great success. The hammam treatment was very nice, the cooking workshop with a view of the Atlas Mountains was an absolute highlight. I will definitely come back here. Recommended!
Sanne C (Son en Breugel, The Netherlands)
Guaranteed Excellent Service
Top notch service, clean and good location! From the time of booking till we left, Corinne and her team made sure we were taken very well care of. Visiting Morocco for the first time, she took time to know about our interests and made a personalized tour itinerary for us. Breakfast was also good, the chef made very nice lunch soon as we arrive with good cocktails as well!We will definitely go "cocooning" again at the Riad Cocoon when we visit Marrakech again!"
The most wonderful Riad
We spent 5 days at Cocoon's and Corinne and her team made our stay perfect. The Riad is an oasis of calm and serenity in the heart of the hustle and bustle of the Medina. Breakfasts and dinner were delicious. The standards of the spa treatments are very high. The team is very attentive and friendly, truly committed to making our stay as comfortable and relaxing as possible. Corinne was wonderful in booking our excursions and dinners in different places and pointing to us to great sightseeing around Marrakech. We can't wait to be back! Thank you for such a wonderful time
Fantastic Beautiful Riad Cocoon
I don't very often provide reviews but Riad Cocoon is an exceptional case. It was our first trip to Marrakechbut as soon as we arrived we knew we were somewhere special. The Riad itself is a little oasis of calm and tranquility. The staff go over and above expectations in terms of their service and their breadth of knowledge about the city which they are happy to share. Corrine the owner is an amazing host. We were lucky enough to have booked the room with the private terrace which I would definitely recommend. Loved Riad Cocoon and Marrakesh. Amazing. We would definitely stay again at
Sandra (London, United Kingdom)
What an awesome Riad!
We stayed at this riad for 2 nights. Corinne and her staff took great care of us from the moment we stepped out of the airport to the day we left. Corinne also gave us some good tips and even made an itinerary for our short stay in Marrakech. We stayed at the purple room and we loved it! All the staff were so nice. The food was also amazing! We will definitely come back. Thank you, Corinne and the rest of your staff!"
Pdiddle (Phoenix, Arizona)
highly recommended
It starts long before you arrive, Corinne starts already weeks ahead to assist you in having everything read. She organized a taxi pickup at the ariport, the return, recommendation what app has offline maps to install, etc.
Kainc_Norbert (Vienna, Austria)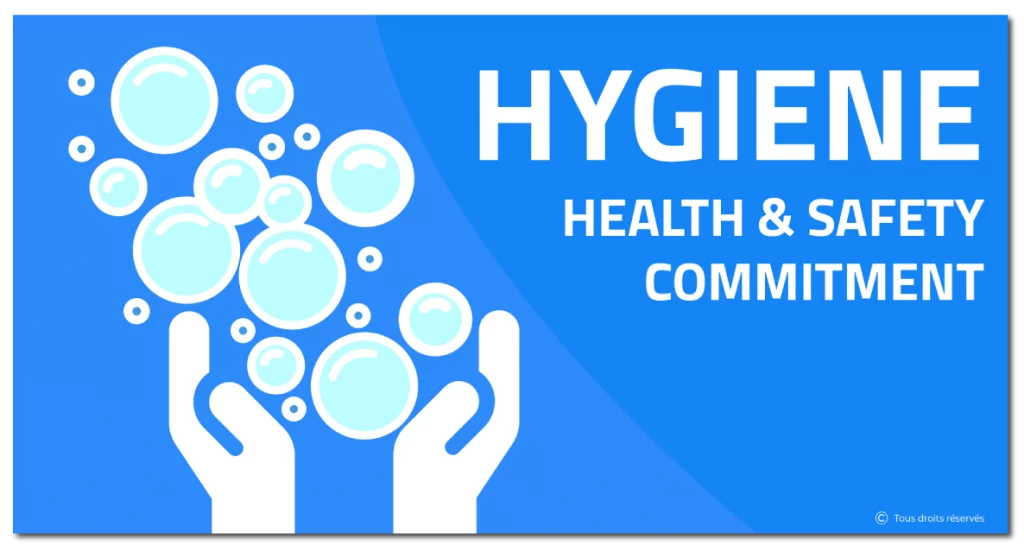 Cleanliness and hygiene have always been a central concern for our establishment. The health crisis that we have gone through has made it necessary to reinforce hygiene rules as well as to introduce new precautions. To protect its customers and staff, our establishment is committed …
10% immediate discount on your reservation