If the ocean or the mountains call you, we will be happy to share with you our best addresses in Essaouira or off the beaten track, in the Berber villages of the Atlas …
The years spent in the Red City have allowed me to explore its riches and to share my expertise with my guests. Also, whether you wish to visit the city, discover the quietness of an olive grove, do a wild shopping session, take a cooking class in a Berber village, discover the three valleys in 4X4, spend a day or even a night in the desert, discover the Kasbahs, drive a Buggy or fly in a hot air balloon, I will always be there to advise you and organize your escapades.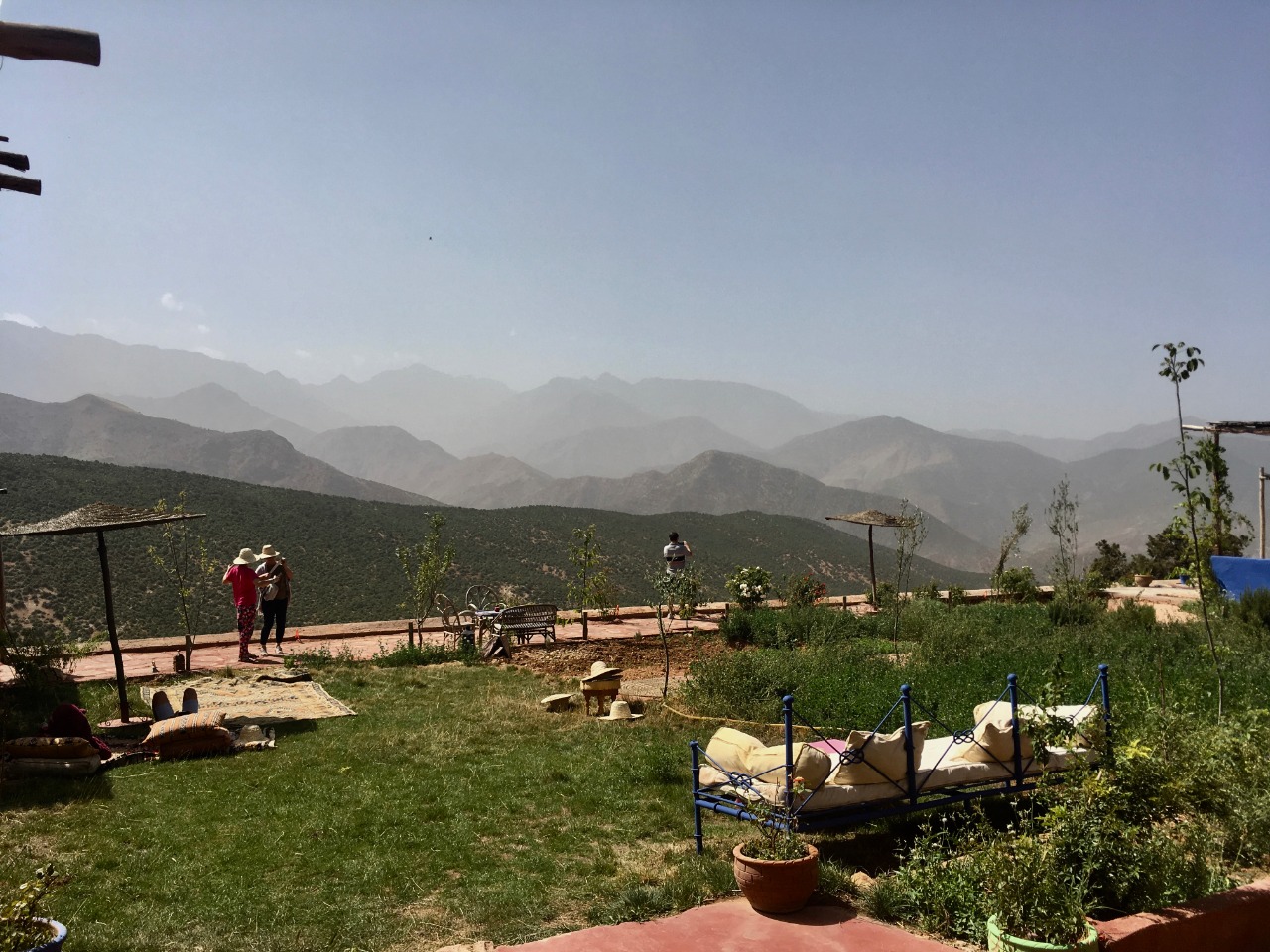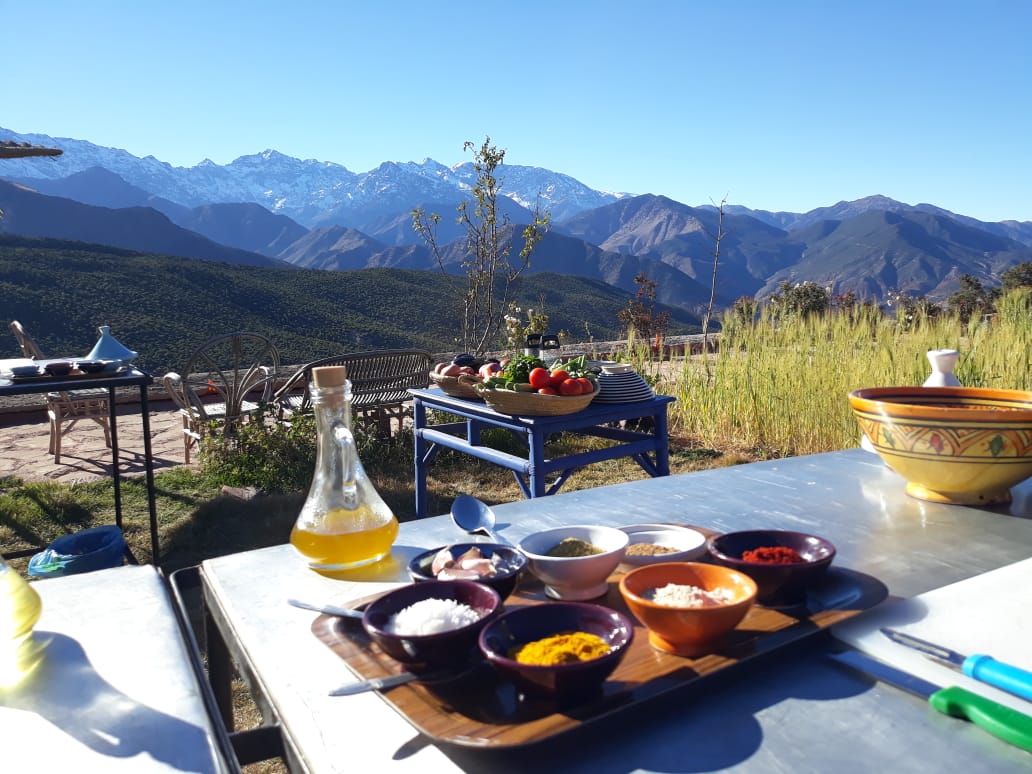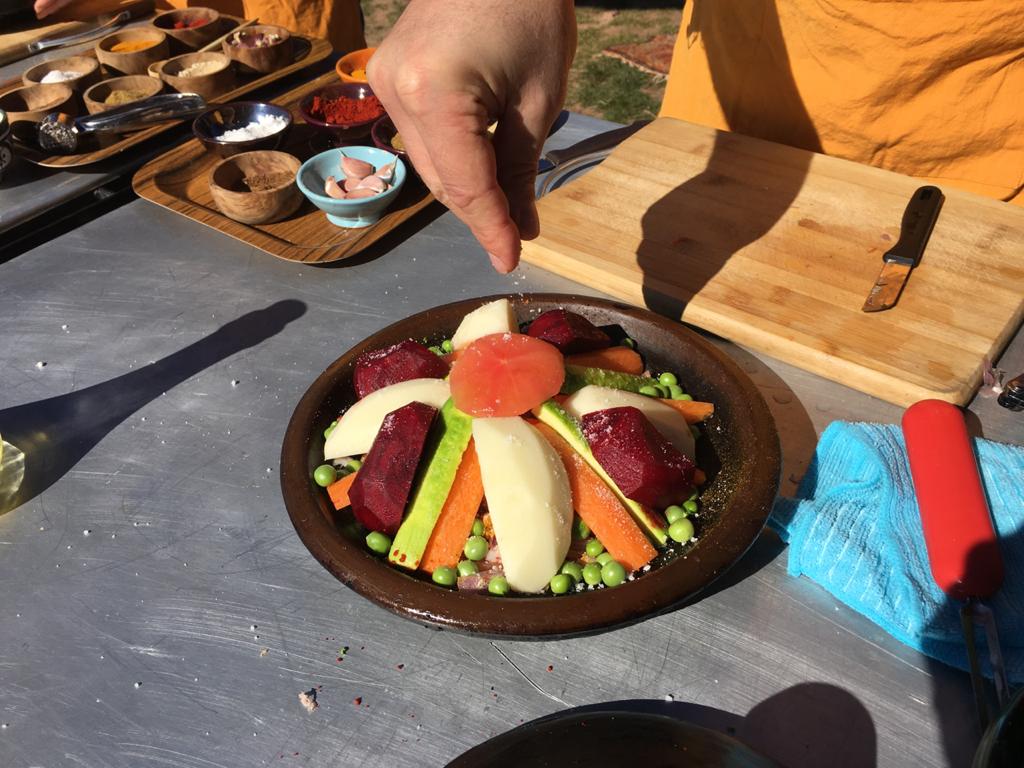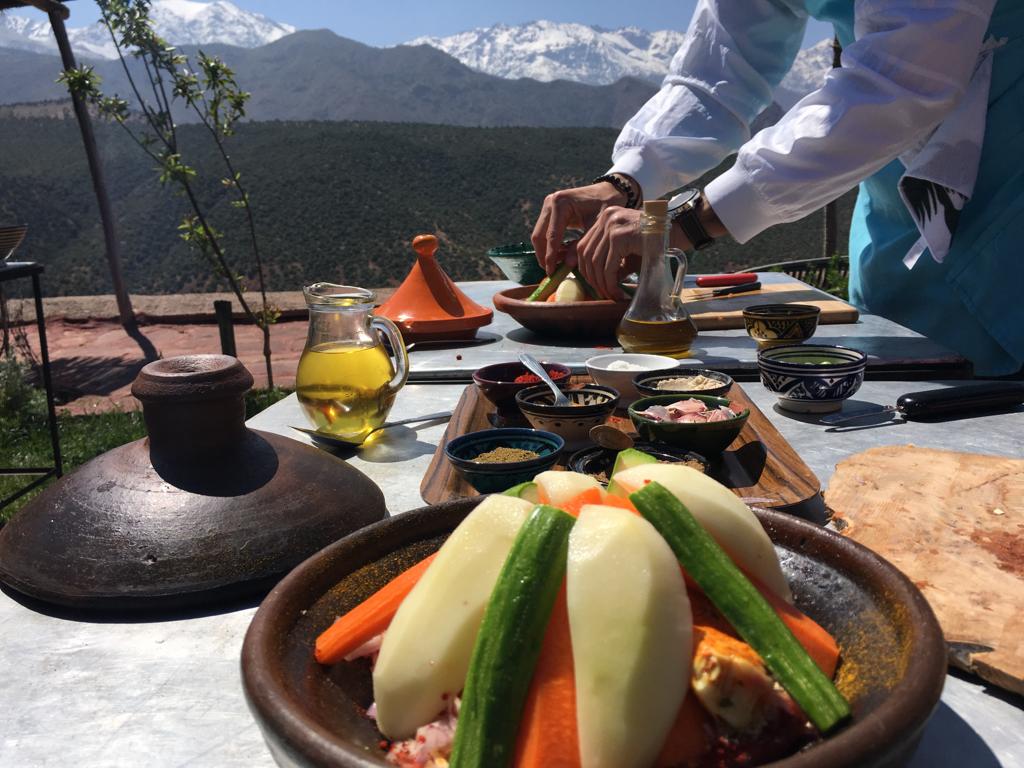 Cooking class in a Berber village at an altitude of 1960m!
Each of my guests returns transformed by this extraordinary experience. After discovering the majestic landscapes of the Ourika and Asni valleys, you will go to the market in a real Berber souk as it exists only in the countryside. A skilled cook, Latifa will welcome you in her own home where you will prepare lunch according to your tastes. Of course, you'll leave with her recipes and the secrets she's been kind enough to reveal to you!
The three valleys in 4X4: ride through the Berber villages with lunch at Latifa's (She will cook for you!)
You will leave Cocoon around 8.30 am in the direction of the Ourika valley where you will discover typical Berber markets: farmers and market gardeners come to sell their products to the villagers, who can also go to have their hair cut, their beard trimmed or a tooth pulled!
On Wednesdays (day without market), you will visit the Berber Museum and the small souk of Asni, in the third valley. Further on, a camel ride is proposed to you. It ends with a well-deserved mint tea in a Berber tent. The ride is settled directly with the camel driver. Then stop at the argan oil cooperative, to discover the manufacture of one of the jewels of Morocco. The cooperatives are run by women, which provides them with a salary and social status in rural areas. Then you will join the valley of Sidi Faress where the panoramas are incredible. Notice to photographers and walkers!
It is possible that children will come to meet you, so don't hesitate to bring pens, (Arabic!) notebooks, gloves, hats, scarves that will not fail to give them immense pleasure.
Lunch takes place in a village where you will be face to face with Mount Toubkal (4216m). Salads, soups, tagines and fruits adapt to the seasons since everything here is organic. A vegetarian menu can be arranged in advance if required.
After lunch you will take the road to the last valley, that of Asni, kingdom of fruit trees and crops. Depending on the season you will be able to participate in the ploughing work as in the past. The return to Riad Cocoon is scheduled for around 5pm.
Following the footsteps of Paul Bowles in the Agafay desert:
Even if you don't have time to push your trip to the Sahara, there is a small desert, not far from Marrakech, which already offers a very nice experience. Whether it's for the day, or to spend the night.
Ah, the starry desert skies! Ah, the night in the tent! Ah, breakfast at sunrise! You won't regret this escapade.
Balade à dos de dromadaire, découverte de la région en 4X4, promenade ou déjeuner au bord du Lac Lala Takerkoust…
A vous de nous soumettre vos désirs pour rendre ce moment vraiment inoubliable.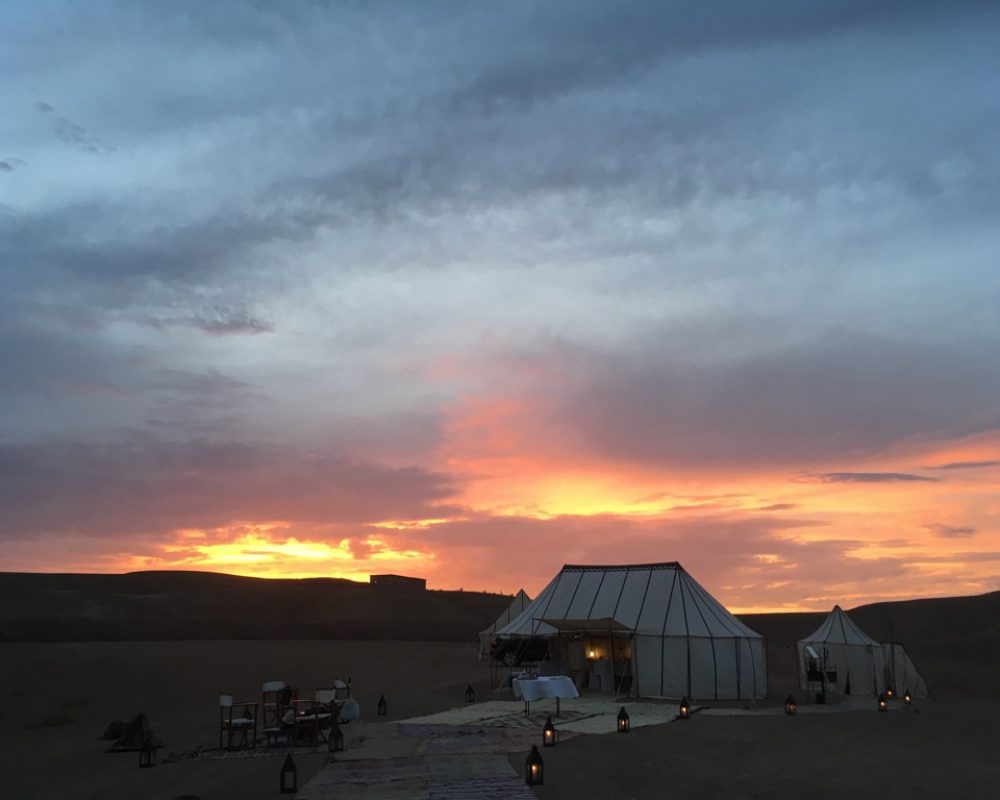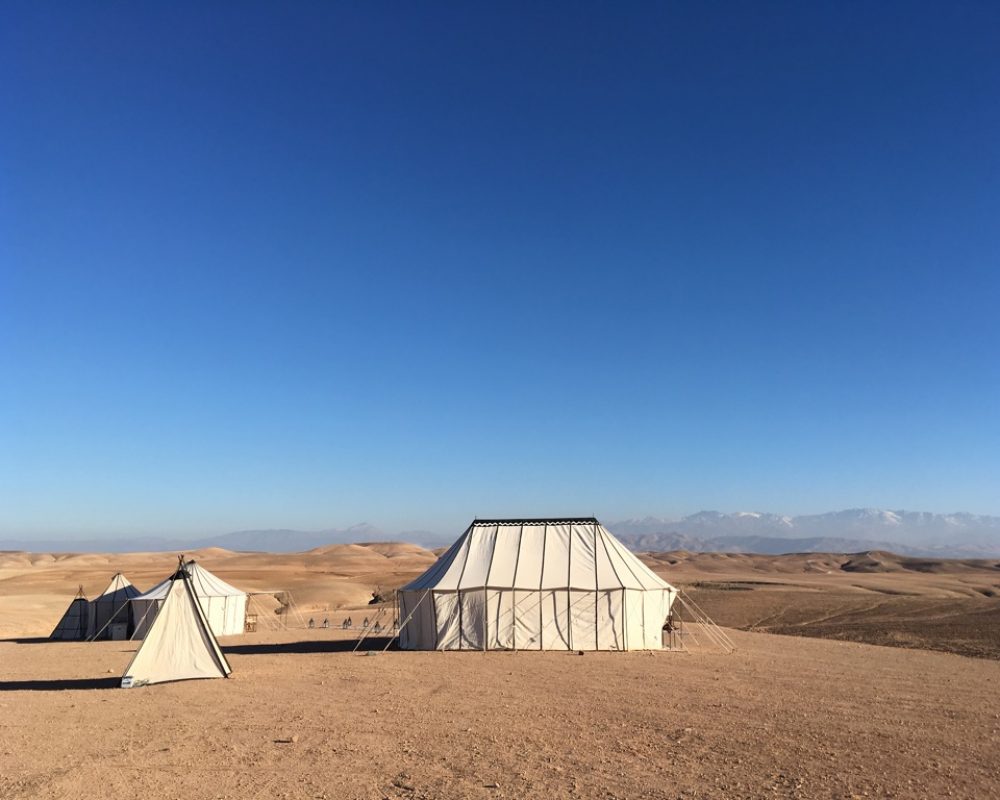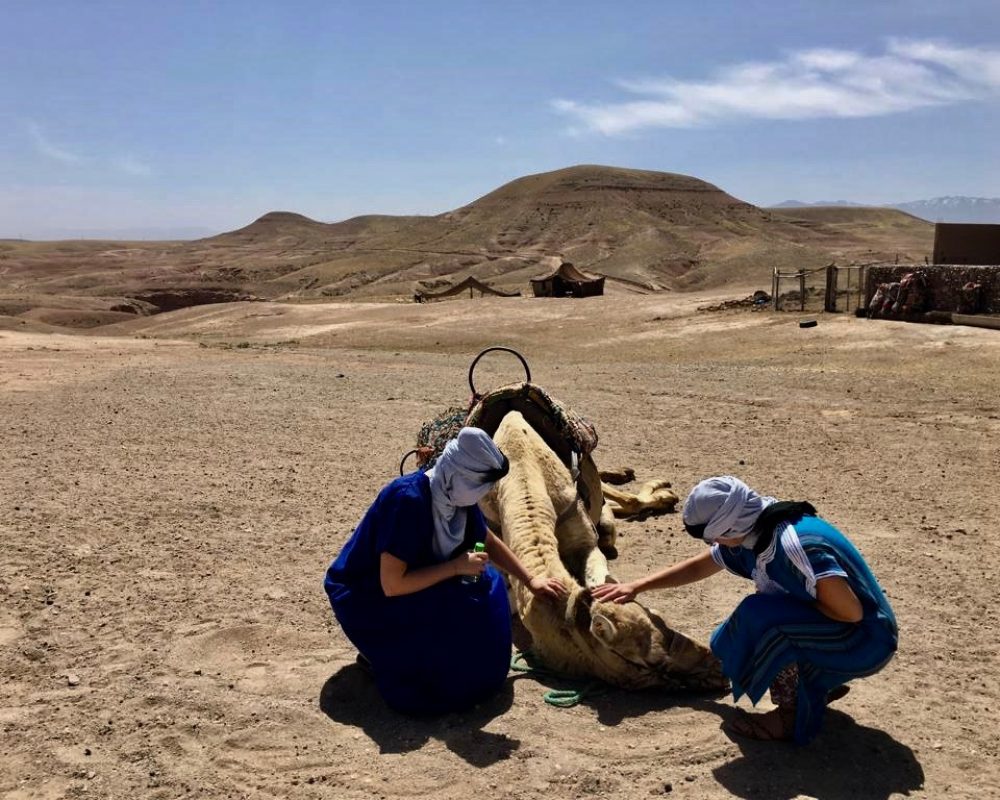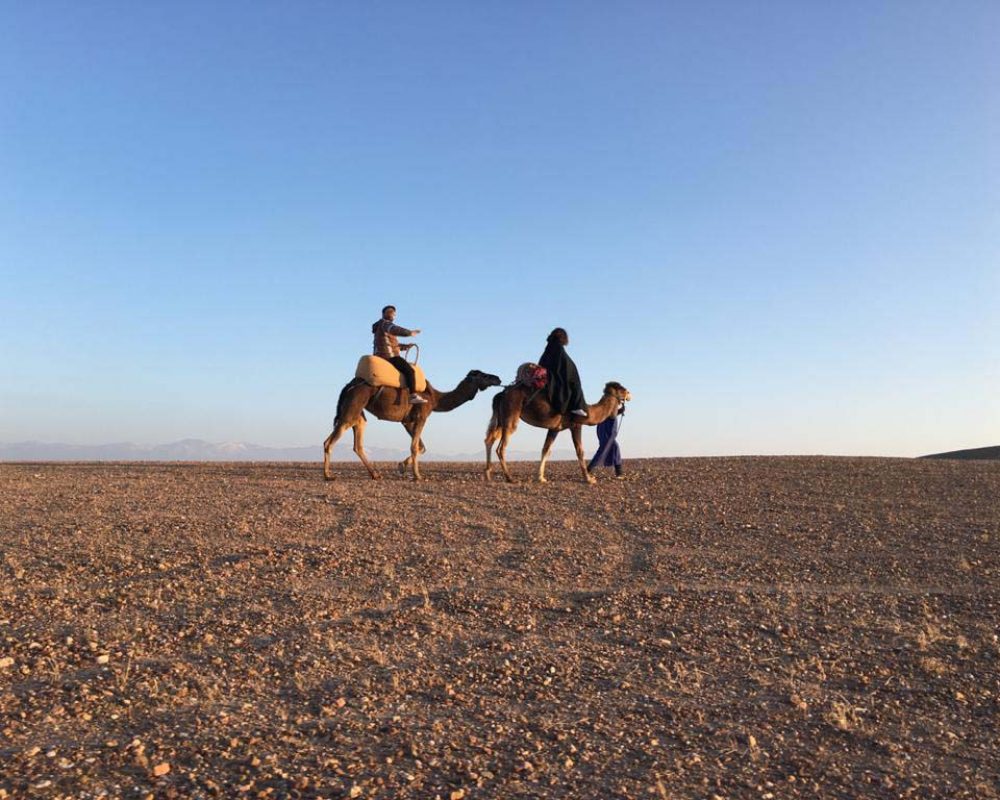 Visits to the Kasbahs of Telouet and Aït Ben Habddou:
La première, connue également comme le palais du Glaoui (Thami El Glaoui fut son habitant le plus célèbre au XXe siècle.), date du XVIIIe et se situe près du petit village berbère de Télouet, carrefour du passage des caravanes et à proximité d'importantes mines de sel.
La seconde, inscrite au patrimoine mondial de l'UNESCO, se situe non loin (au sud de Télouet) et bénéficiait d'une position stratégique. Elle possède encore un foundouk. L'oued Maleh, ou 'rivière salée' a donné comme nom à ce lieu 'le Mont-Saint-Michel des Chleuhs' (groupe ethnique berbère du sud du Maroc).
Pour les amateurs de vieilles pierres et d'Histoire, c'est une journée à ne pas manquer.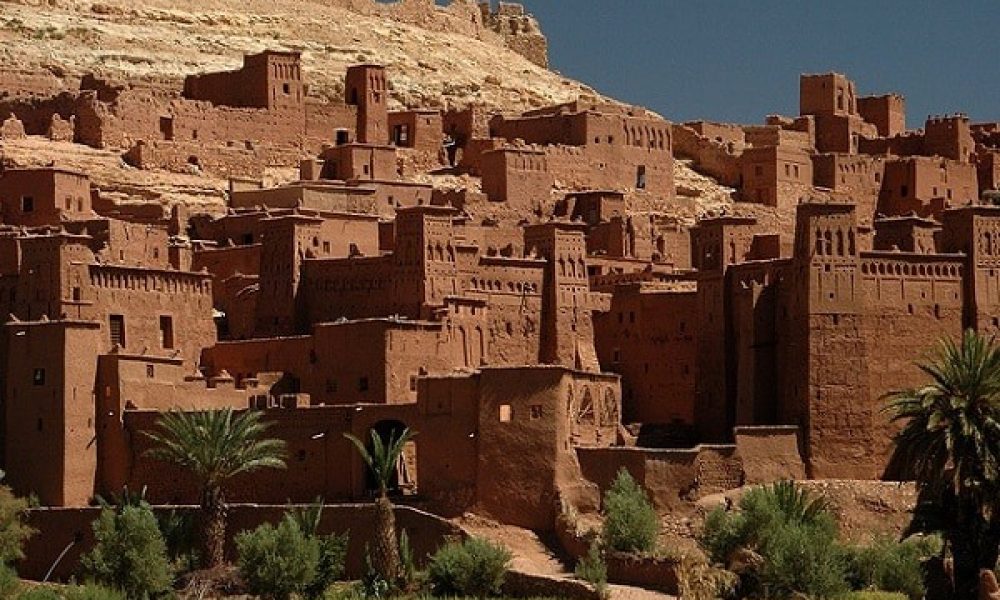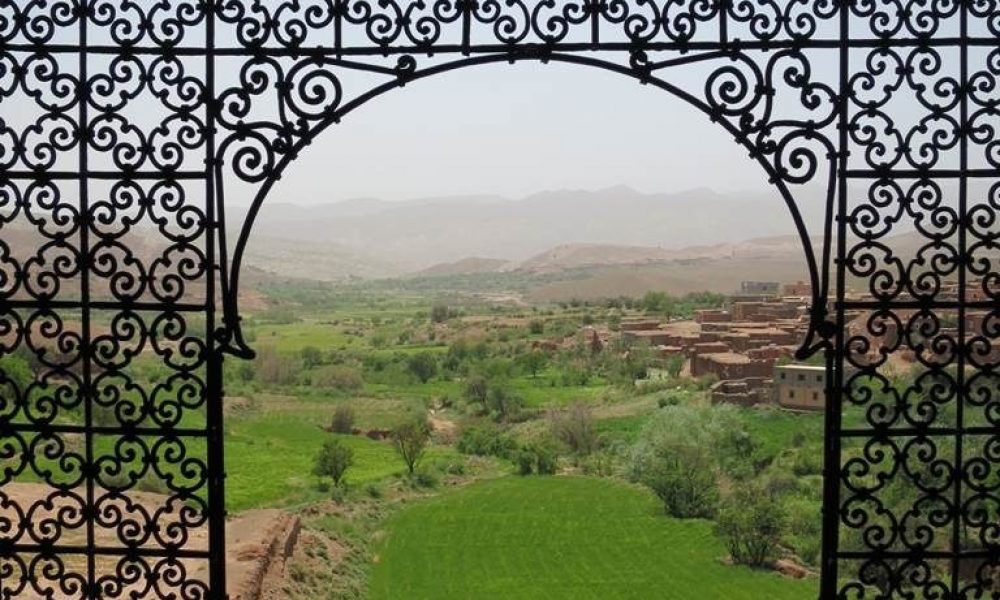 Buggy for those who love adrenaline and adventure
Trois heures de périple accompagné par un professionnel aguerri sont prévues, en toute sécurité, dans le désert d'Agafay. Pour ceux qui voudraient en profiter toute la journée avec déjeuner sur place, la formule est également possible. Départ et retour au Riad Cocoon.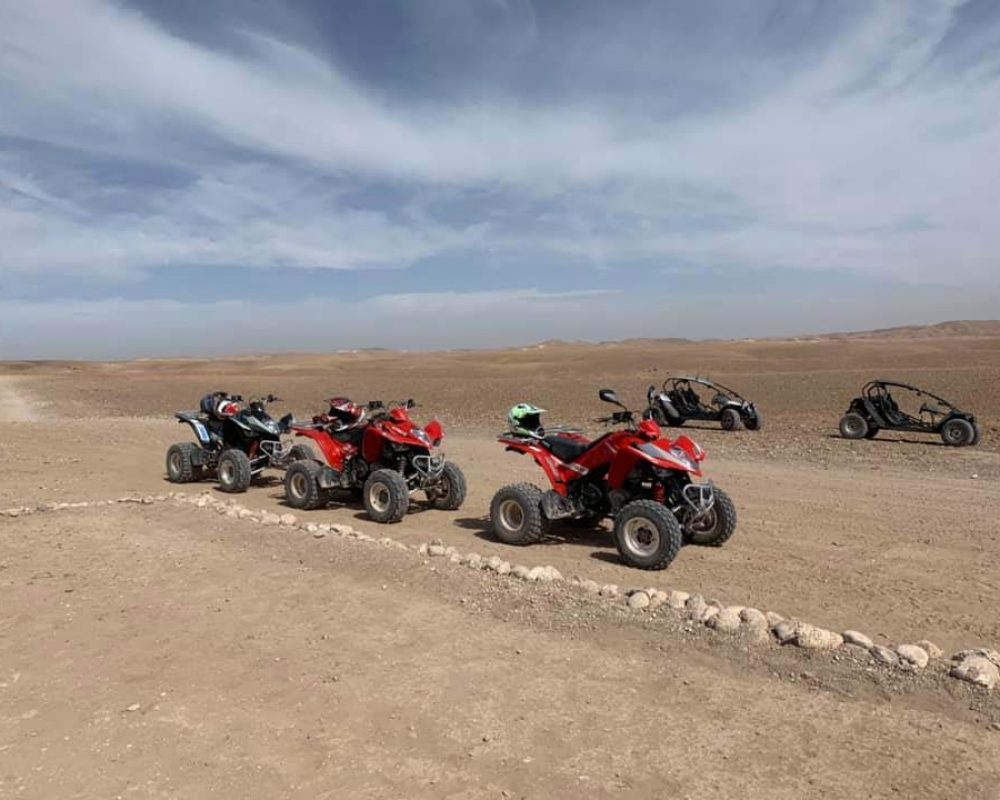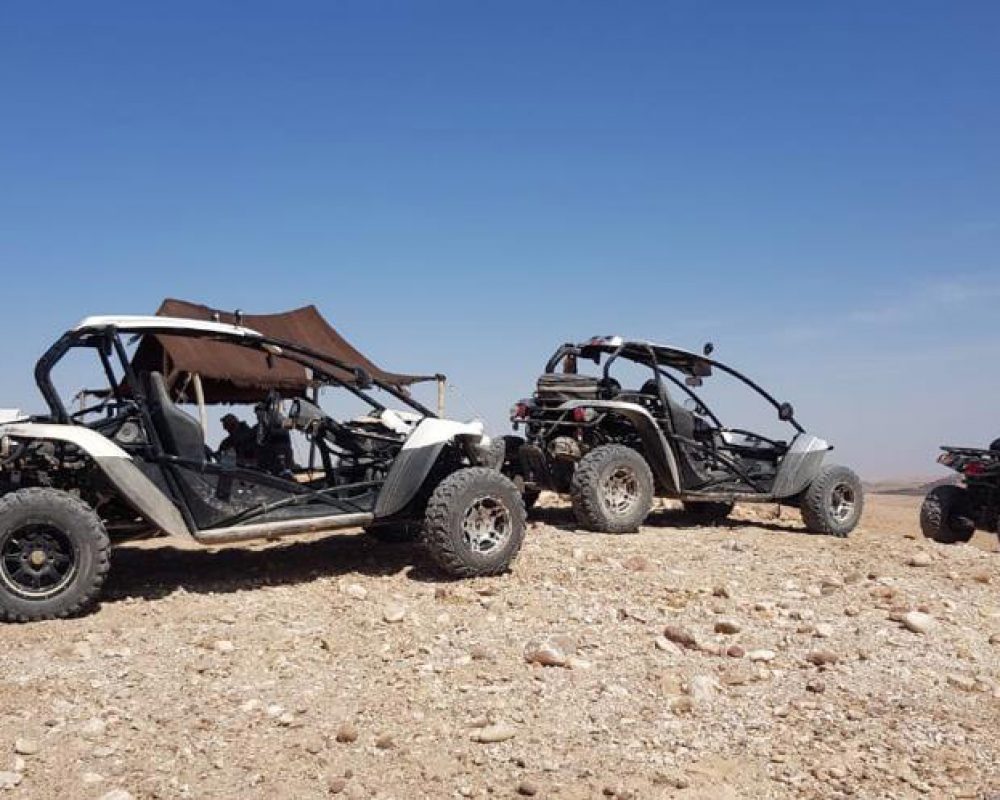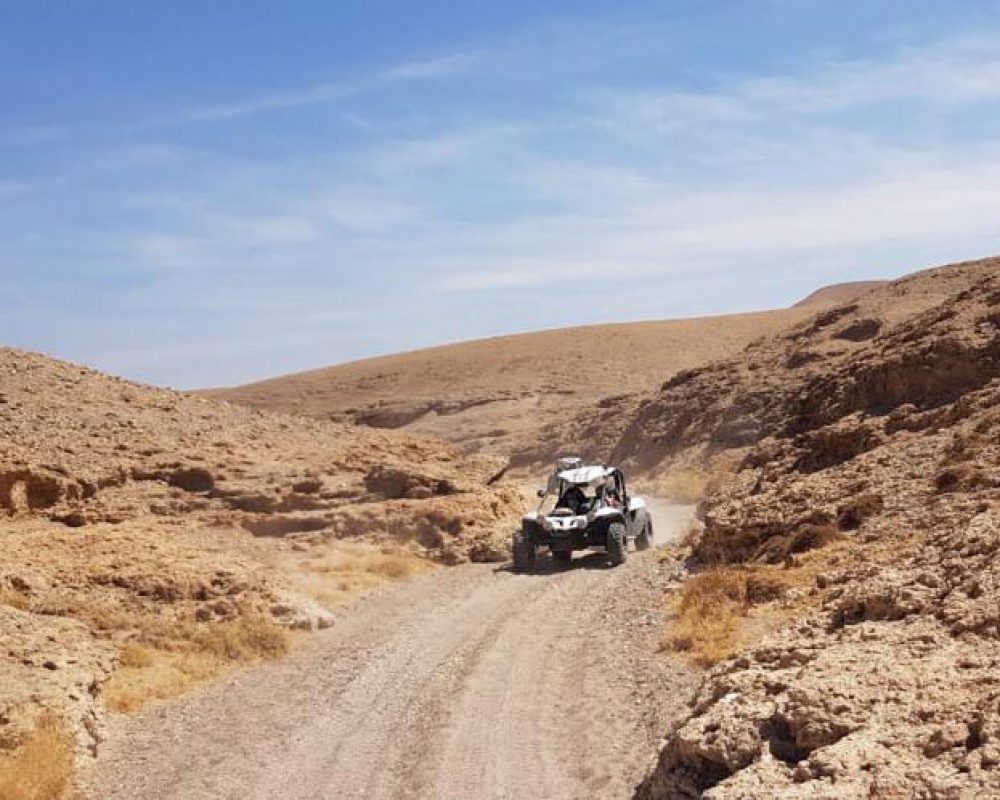 A vous le ciel de Marrakech en Montgolfière
Pour cette envolée en Montgolfiere au lever du soleil, j'ai sélectionné avec le plus grand soin mon collaborateur, un professionnel chevronné et très expérimenté sur le territoire africain depuis 1990. Vous jouirez d'un point de vue à nul autre pareil, dans un silence grisant, et admirerez un paysage à couper le souffle !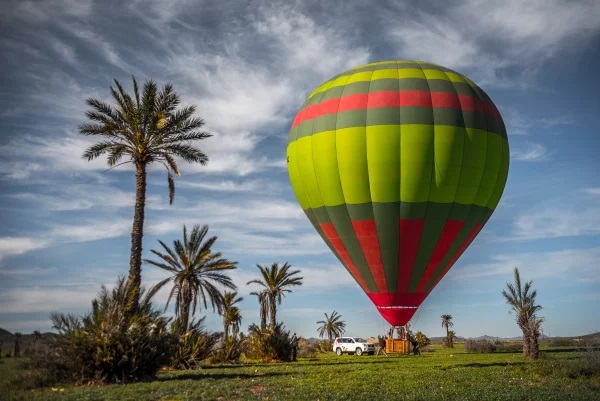 Excursions

(Price in Moroccan Dirhams, all taxes included)

Excursions Agafay,Lac,Atalas

Cooking class at Latifa's in the Berber village, 2 pax

Excursion Kasbahs Aït ben Haddou and Telouet, 2 pax

Essaouira excursion, 2 pax

Go to Agafay Desert Transfer

Agafay Desert transfer back
Do not hesitate to ask me about any other excursions: Essaouira, Oukaïmeden, La Palmeraie, artisanal or trendy Marrakchi shopping, restaurants and clubs, etc. With the same attention to detail and in our wish to fulfill your every need, we can organize your errands, restaurants, taxi transportation and of course airport transfers. My one and only goal is to help you spend here in Marrakesh the most enjoyable and unforgettable time !